As an Amazon Associate we earn from qualifying purchases.
As we begin to move out of the summer months and right into Fall, the most viral and popular beauty trends of 2017 continue to impact the eager beauty fanatics out there! Whether you're looking to try out a new look or just experiment for fun, these 2017 beauty trends so far might prepare you for what's to come for the rest of the year.
#1. Makeup Trends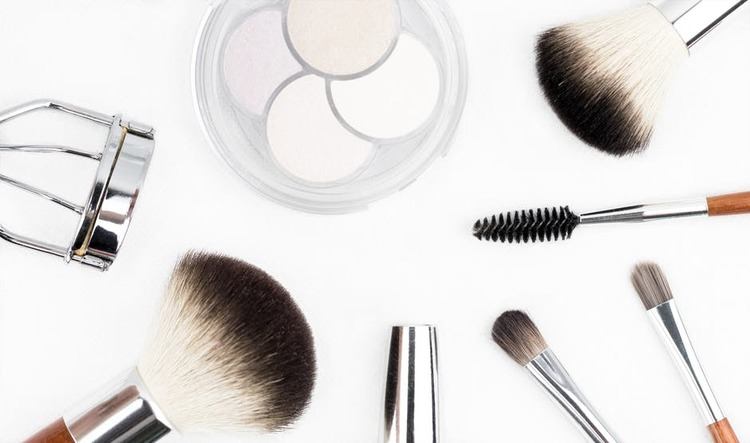 Whether it's a written blog post or a thorough video tutorial, beauty bloggers have aided in displaying the most popular makeup movements of 2017 so far.
The Cut Crease
Youtube vloggers like Manny Mua and Esmeralda Gudino have helped in bringing back the classic cut crease for our eyelids! A once popular look often worn in the 1920s, the cut crease puts a unique spin on the modern eyeshadow look, making the eyes pop and appear bigger and brighter.
As Marie Claire's Natalie Lukaitis explains, "cut creasing is an eyeshadow technique that's been around since the days of silent films," as the look was "employed as a way of drawing attention to actresses eyes in black and white films."
This eye shadow beauty trend is tailored towards your makeup preferences. Whether you choose to go detailed or soft, this classic eye look will have onlookers falling in love with your bright eyes!
Glossy Eyelids
Although matte and shimmer eyeshadow looks have been popular for quite some time, the glossy, wet look has become quite the trend within the past few months.
This trend is one that stays true to the phrase "practice makes perfect," as wet eyelids can sometimes be a bit of a mess when done incorrectly. Makeup artist, Vanessa Jarman, explains to The Kit that "wearing a glossy, shiny wet-looking eye makeup isn't for everyone—especially those who are low maintenance."
Because this look is a bit goopy, those with naturally oily eyelids might want to steer clear of this trend. If you're set on experimenting with this trend, finding the right eyeshadow primer prevents slipping and sliding throughout the day.
Color Changing Lipstick
Different lipstick finishes can include matte, shimmer, satin, and much more, but one of this year's favorites is a lot more magical than you might think!
Color changing lipstick has been around for a while, as similar products, such as mood rings, were immensely popular in the 90s. Although it's nothing new, this trend has made a massive comeback this year, and everyone has been yearning to get their hands on them.
What makes these unique lipsticks so popular is that many brands usually claim to give everyone a different, personal result when wearing a color changing lipstick. Many of these lipsticks will provide a natural pink or berry shade when applied, so that result seems to be universally pleasing. But is there truly some sort of magic behind the color shift, and if so, what is it?
As Victoria Lewis states at Into The Gloss, these types of lipsticks are "technically reacting to your individual skin in that your skin has a higher pH than the lipstick tube and also has water in it." She goes on to explain that "other than that, things aren't much more personalized. The only real difference lays in your skin tone. It will obviously look different on someone with dark skin than it does on someone with a pale complexion."
Regardless of the "magic" that goes into creating these lipsticks, their popularity throughout the first half of 2017 proves to have a majorly positive impact on all types of beauty lovers out there. With so many different brands selling these color changing lipsticks today, it doesn't hurt to find one that sounds appealing and try this unique trend for yourself!
#2. Skincare Trends
Charcoal Face Products
Different types of skin care have grown in popularity over the years, but the charcoal trend can be dubbed as one of 2017's major staples.
A lot of beauty bloggers have begun to spread the word about activated charcoal and its benefits for the skin, so it's no wonder this ingredient has been used to create face masks, washes, and scrubs. This ingredient can be fantastic for drawing out impurities, such as bacteria, dirt, and excess oil, and it's incredibly easy to add into your DIY mixture. For a quick and easy to make a charcoal mask, check out Wellness Mama's post here.
#3. Hair Trends
The High Ponytail
Celebrities like Ariana Grande have done the high ponytail an immensely popular beauty trend to try in 2017. Once seen as a youthful "cheerleader" look, this hairstyle has become one that is considered elegant, beautiful, and easy to create.
What makes this trend so popular is the fact that it can hold for incredibly long periods of time. When your hair is styled into a high ponytail, it's truly locked in there and won't budge much. It also keeps your hair out of your face, making it the perfect go-to hairstyle for so many different occasions, whether a fancy night out or a rigorous sports event. 
Elle's Julie Schott gives major credit to Florido Basallo, who she dubs a "hair pro" when it comes to achieving the perfect high ponytail. Get the full tutorial here
Sleek or more relaxed, the high ponytail is a simple hairstyle to achieve and will leave your hair looking and feeling fantastic!
#4. Nail Trends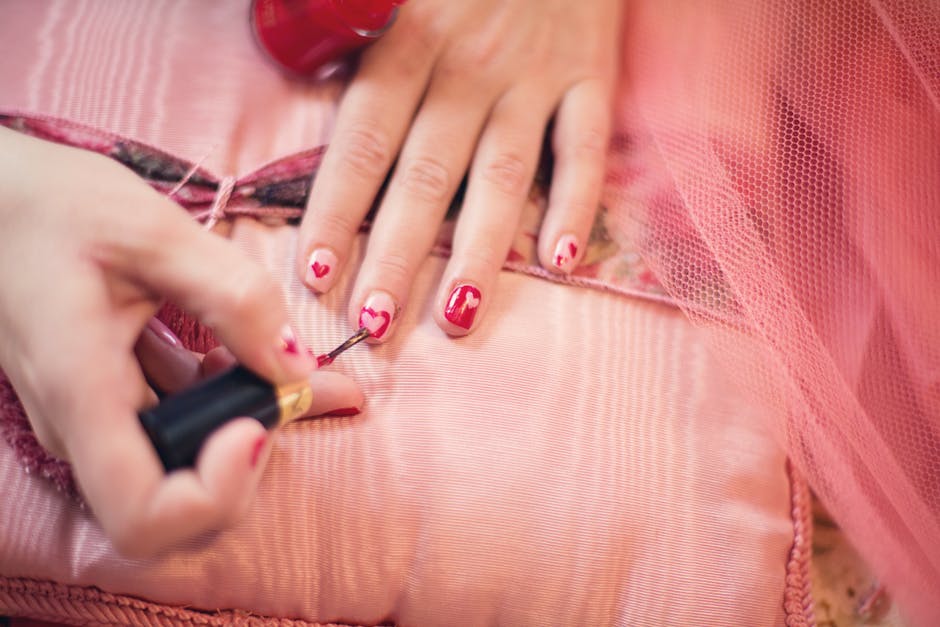 Nail art seems to become more intricate and detailed as the years go by, so it's no wonder 2017 provided us with some incredible trends to try out.
Chrome Nails
Nails that resemble mirrors have made a statement in the beauty world, and everyone seems to want to know how to achieve this incredibly unique look. While some brands are starting to come out with a bottled versions of chrome polish, most nail experts tend to go with nail powder and gel polish for the best results.
Ida Eriksson at Adaras Blogazine provides an excellent tutorial on how to achieve the perfect chrome nails here.
While this nail look is stunning, striking, and beautiful, inexpensive chrome powders can be tough to find. With the added cost of gel polish and curing LED lamps, mirror nails may burn a hole in your pocket, so know that this trend may not be the cheapest to try out.
Although silver and gold chrome nails have been the most commonly seen colors in the beauty community, other colors like pink, blue, and more do exist out there! It's up to you which colors you may want to try out, so get those chrome nails started!
Holographic Nails
The holographic trend has taken the nail art community by storm these past few months, and it's only getting more and more popular as 2017 continues.
Cristine Rotenberg, better known as Simply Nailogical on Youtube can be considered as the very influence towards the beginning of the "holo" trend. With her love for holographic nail polishes, gels, and powders, she has become a widely loved vlogger, and her video tutorials have skyrocketed in 2017.
Holographic nails truly stand out from the crowd when worn, and the many types and colors out there are endless. Beauty lovers and celebrities have been going crazy for the rainbow effect that these holographic nail products provide, as Glamour's Julianne Carell explains here.
The first half of 2017 has given us an immense amount of beauty trends to try, so if you're ready to experiment with your look, give some of these fabulous trends a go!
Other Links:
MannyMua Cut Crease Tutorial:
Esmeralda Gudino Cut Crease Tutorial:
Amazon and the Amazon logo are trademarks of Amazon.com, Inc, or its affiliates.