As an Amazon Associate we earn from qualifying purchases.
Who doesn't want silky smooth, hair-free skin? Although a razor is the most affordable solution to staying hair free, they often cause skin irritations when used frequently. Waxing, on the other hand, is painful and can become expensive when done regularly.
Table of Best Epilators for Bikini Area
That's why epilators provide the 'best of both worlds,' with their dual functionality for epilating legs, underarms and coarser hair, and a razor function for your private parts!
If you want to buy a new epilator, you'll love our practical buying guide.
---
#1. Braun SE77880 Silk-épil 7 Wet and Dry

Pros:

Excellent brand
Nice white finish and modern shape
Five attachments
Convenient, cordless design
Cons:
Higher-than-average price tag
Doesn't work for a very long time after full charging
If you want an epilator from a great brand with a strong reputation, which may be utilized wet or dry, you'll find that this bath and shower-friendly device is a winner. Most people prefer to use it while they bathe, as they find that the warm water helps them to access results with less discomfort.
This efficient device comes with forty tweezers which grip closely to remove more hair, even when it's short and fine. This epilator pulls out hair from the root, so it's the secret of getting smoother all over or wherever you need to help the most.
Results will typically last for about a month, and this unit comes with all of the right features and accessories, including an efficiency cap, a cap for the face, a cap for sensitive areas and a cap for trimming.
It's a cordless device, so it's quite simple to use, as moving it around is a total breeze.
---
#2. Braun Silk-épil 3 3-170

Pros:

Very affordable
Respected brand
Nice to look at
Massaging rollers
Cons:
Not a high-end model
Many passes may be needed
This Braun-brand epilator features a twenty-tweezer setup which ensures the gentlest hair removal, right from the root. Results from this device should last for 28 days. It comes with rollers which massage and stimulate the epidermis to make hair removal easier. As well, it is equipped with a "smart light" which makes it easy to locate fine hairs for a smoother overall finish.
Also, you may personalize the speed setting to suit your personal preferences. While you may feel some discomfort at first, the makers of this device state that removal becomes more painless the more that you do it, so using this particular epilator model should be a pleasant experience, especially after you do it for a while.
This unit is cordless, so it's easy to move it around, without worrying about cord length and cord tangling. It gets great reviews and has a budget price tag, as well as a cute, pink and white design.
Braun Silk-épil 3 3-170 - Electric Hair Removal Epilator for Women
Includes Braun's 20-tweezer system for a gentle removal at the root for long-lasting results for up...
Massaging rollers smoothly stimulate and massage your skin to ease the epilation
The smartlight helps you find even the finest hairs for no miss removal and speed personalization...
---
#3. Panasonic ES-ED90-P Wet/Dry

Pros:

Very versatile
Lots of hair removal and foot care attachments
Trusted brand name
Two-speed options
Blades are hypoallergenic
Cons:
Not a budget price tag
Some people found it caused too much discomfort
This women's epilator and electric razor offer dual benefits for a fair price. It's a multi-purpose device which features a motor that functions at two speeds. As well, it comes with six attachments which will allow you to perform a range of tasks, from buffing your pedicure to hair removal. it's a cordless design which may be used wet or dry.
This device features a shaver head that has blades of the hypoallergenic type, as well as foil and a trimmer of the pop-up variety. The head of this epilator has a lot of width and two discs so that it will follow the contours of face and body closely. Maintaining this device will be very easy. This epilator comes with a carrying case which is ideal for travel.
The mid-range price tag of this model is quite reasonable in light of all of its features. It has more versatility than most of the designs on this list.
---
#4. Emjoi Epi Slim

Pros:

Extremely affordable
Great for sensitive areas and touch-ups
Cordless design
Fresh, white finish and great shape
Good brand
Cons:
Not a high-end design
May be better for fine hair
If you want an epilator which is very affordable and which is designed to work well, for a budget price tag, then you should know that this design offers plenty of bang for the buck. It's redesigned to offer a motor with more power, as well as hair removal which is more comfortable than ever before.
As well, it comes from an established brand with a good reputation. You'll find that this model is perfect for hair removal in sensitive areas, such as above the lip, the bikini area, and the chin. It's also a good choice for under the arms or for touching up legs.
This device is cordless. However, batteries don't come with the device, so you'll need to buy your own. Since this epilator is so cheap, you'll find that buying batteries don't put you over your budget. While you wouldn't call the Emoji a high-end model, it works very well, especially on private parts of the body!
Emjoi Epi Slim Epilator - Battery Operated Hair Remover
18 tweezer action discs remove hair from the root for up to 6 weeks.
Erase Glide Techology - glide back and forth or circular motion over hair for smooth, hair free skin...
Skin Glide Technology lifts up and removes hair by gliding the tweezer discs over the skin with less...
Battery-operated (2AA not included)
---
#5. Emjoi Soft Caress
No products found.
No products found.

Pros:

Affordable
Pretty, feminine design
Good brand
Hypoallergenic tweezers
Tweezers are gold-plated
Great for delicate areas and legs
Cons:
Not a high-end design
May be too noisy for some users
If you want a high-quality epilator for an affordable price, you'll benefit from discovering this Emjoi-brand model. The Soft Caress Epilator features tweezers which are hypoallergenic and plated in twenty-four karat gold. They get rid of hair rapidly and promote more comfort during the hair removal process.
This design has a cute, pink and purple finish which is quite feminine and fitted with thirty-six tweezer discs. You'll find that this design is perfect for bikini areas, as well as the legs and the underarm area. The unit can operate with or without a cord and is rechargeable.
Perfect as a treat for yourself or as a gift for a special lady, this pretty epilator gets excellent reviews from most users. However, it does make a bit of noise, so don't expect whisper-quiet performance from this particular make and model.
No products found.
---
#6. Remington Smooth and Silky Full-Size

Pros:

American brand of strong standing
Affordable
Feminine look
Two speeds for coarse hair and finer hair
Curving epilation head for improved comfort
Cons:
Not a high-end model
Not a cordless design
May be noisy
If you want a high-quality epilator with an affordable price tag and a feminine, pleasing appearance, you'll love this Remington design. It functions at two speeds, one of which is for coarser hair and one of which is for finer hair. Including an epilation head that's curved to promote more comfort during usage. As well, it features forty-two tweezers to offer quick performance.
This unit requires a cord, included in the package. It comes with a brush for easy cleaning and features a limited warranty which lasts for two years. Since it's a genuine Remington device, it's built with care to stand the test of time.
This design makes a little noise, like most on the list, so prepare to listen to this device as it works. However, most people don't mind, as it's quite capable and quick for hair removal.
Remington Smooth & Silky Deluxe Rechargeable Epilator, Purple, EP7030E
40 Tweezers - Total Coverage
Detail Light - Get a clear view of your maintenance areas with the integrated detail light
2 Speed Settings - Dual speed settings let you find the performance that's most comfortable for...
Rechargeable - Enjoy the ease of cordless use with the rechargeable battery that includes a...
---
#7. Epilady Legend 4th Generation

Pros:

Great brand
Looks nice
Powerful, fast performance
Results last up to four weeks
Comes with the right accessories
Cons:
Not the cheapest epilator
May cause more discomfort than anticipated
This epilator comes from one of the leading names in epilators, which is Epilady. It is their most powerful and quickest design, and it's made to get rid of even very short hairs via their roots. When you use this design, you should stay smooth for up to a month.
Each epilator features forty tweezer-discs which offer thirty-two thousand tweezer movements every sixty seconds. This unit has a couple of operating speeds for customized performance. The epilator is ergonomic, so it's effortless to hold and has rubber grips right where they are needed the most. It comes with a brush for cleaning, a case for carrying, an instruction manual and an adapter.
This device has a mid-range price tag, and it offers plenty of value for its reasonable price. It has all of the superb quality that the Epilady brand is known for. It also gets excellent reviews from most people who buy it, so it's a solid pick for long-lasting hair removal at home. This design has a cord.
Epilady Hair Removal Epilator for Women | Rechargeable Hair Remover for Women | Legend 4 Electric...
RECHARGEABLE: Epilady's Legend 4 is a rechargeable epilator with fast, smooth operation. Effective...
ELECTRIC HAIR REMOVER: No need to shave the same spot over and over to get those stranded hairs. The...
RAZOR SPEED: The Legend 4 offers two operating speeds to tweeze your hair to perfection. There's...
SUPERIOR FINISH: Get great results, fast. At 31,000 tweezes a minute, you'll be amazed at how...
---
#8. Codream 4-in-1 Rechargeable Electric
No products found.
No products found.

Pros:

Budget model
Good brand
Feminine design
Removes hair and exfoliates feet
Great for delicate areas
Comes with four attachments
Cons:
Not a high-end design
Some customers were disappointed with its performance
If you want to get smooth and stay smooth, you'll benefit from learning about this Codream-brand design. It does double duty by removing hair by its roots and also functioning as an exfoliating tool for rough and dry foot skin. This epilator is suitable for use on pubic hair areas, and it comes with four attachments, which are the shaver head, a hair clipper, a pumice stone head and an epilator head.
This design is cordless for total convenience and rechargeable. You won't need to buy batteries so that this design will be an economical choice. It's a budget model, so you won't need to spend much money to buy it. This model comes with a ninety-day, money-back guarantee. Most customers are pleased with how it works, and it has an attractive, purple-and-white finish. Also, it's manufactured by a quality brand which is very established and respected.
No products found.
---
#9. – Philips Satinelle

Pros:

Affordable
Trusted brand name
Pretty design
Ergonomic handle
Two-speed settings
Efficiency cap for gentle performance
Cons:
Louder than other recommended models
Requires several passes of each area
If you want a pretty and compact epilator with a pleasing, curved shape and a beautiful, white finish, you'll love the size, shape, and appearance of this Philips-brand model. It will take hair away right by the root, and it comes with an efficiency cap which makes it very gentle to use, even where you're the most sensitive. As well, it offers a couple of speed setting options so that you may customize performance.
You'll find that this corded epilator is quite easy to use, thanks to its ergonomic design, and the head of the device may be washed to keep it nice and clean.
Philips is a trusted brand name, so you'll be buying quality when you choose this design. As well, you'll find that it is effortless to use. Many customers have remarked on the fact that it's mistake-proof. You will feel it as this machine does its job, but this is the case with all epilators. Different customers had different experiences regarding discomfort.
---
#10. – Emjoi AP-18
No products found.
No products found.
Pros:

Good brand
Anti-microbial performance
Seventy-two tweezer heads
Dual head design
Cons:
You may need to press fairly hard to get results
More expensive than some comparable epilators
This Emjoi-brand epilator design comes with seventy-two tweezer heads which take hair away rapidly, without causing a lot of discomforts. Equipped with ultra-modern Glide Technology, as well as Silver Ion Technology, and both types of technology contribute to smooth and efficient performance.
As well, it has a couple of heads which are opposed and grab more hair per pass. When you choose this model, you'll access middle lifting fingers which raise up flat, shorter hairs to prevent them from becoming ingrown. Also, this innovative epilator comes with antimicrobial features, so it is designed to resist germs and bacteria.
This corded model comes with a handle which features ergonomic design. You'll find that it's quite comfortable to hold, and it's also an attractive device. It has a red and silver finish which looks very nice.
No products found.
---
Epilator Buying Guide – FAQ
How to use an epilator on the pubic area
Why would you ever use an epilator rather than shave or wax?
Regardless of what you may have been told by late-night television infomercials, there's nothing simple, straightforward, or effortless about DIY waxing – especially when we're talking about rather sensitive areas just a bit south of the equator if you know what I mean.
On the other hand, the idea of having to shave pretty much every other day or every couple of days to keep everything neat, tidy, and smooth isn't all that attractive, either. After a while, it just becomes kind of a headache and hassle, but going to a professional and having a Brazilian wax taken care of gets pretty expensive and you have to deal with the awkwardness of that first conversation!
Thankfully though, getting rid of all the hair that you want to get rid of once and for all becomes rather effortless when you take advantage of everything that an epilator has to offer. Through the process of epilating, you're going to be able to enjoy perfectly smooth skin without the pain, headache, and hassle that DIY waxing inevitably brings to the table.
Of course, you still need to make sure that you know exactly what you're doing when it comes time to epilate. Things can still get kind of squirrely if you aren't careful, and you definitely don't want to have to deal with that!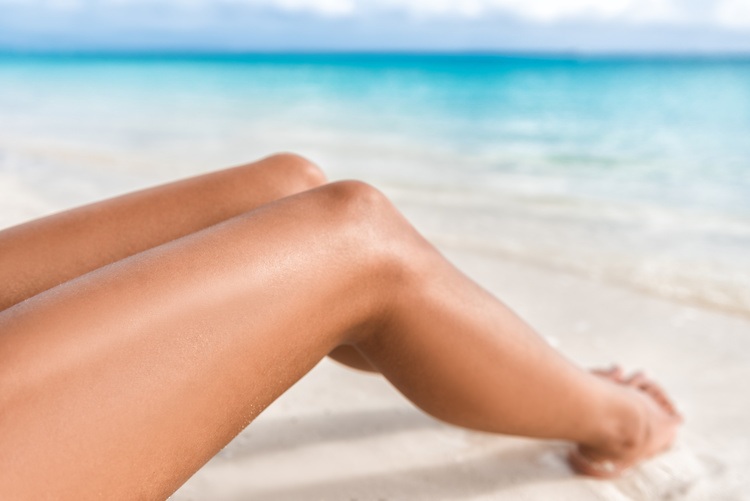 #1. Make sure that your epilator is perfectly clean
The first thing that you have to do when you're getting ready to epilate is to ensure that your epilator is 100% clean.
Brush away any old hair that may still be on the epilator, and then clean things down with a little bit of rubbing alcohol that has been soaked up by a cotton ball. This will make it impossible for bacteria to claim to the epilator so that you aren't irritating any areas of skin that might already be quite sensitive.
#2. Understand the power of moisturizing
Because when you are epilating, you are quite literally pulling the hair – root and all – from your skin completely you are doing microscopic damage to your skin you absolutely must moisturize immediately after you epilate and you need to moisturize on a consistent basis to keep everything nice and healthy, not to mention simple and uninfected.
Regular moisturizing in the area that you want to get rid of hair in is also going to help you get rid of hair in the future, making it much easier to pull out hairs right from their roots when the skin is softer and more supple. You'll also feel fantastic after you have epilated!
#3. Exfoliate right after you epilate
The best way to make sure that you don't have to worry about ingrown hairs when you are epilating is to exfoliate the skin after you have epilated, removing as much of the removed hair as possible and guaranteeing that clogged pores aren't going to pop up anytime soon.
Combine this with a process that moisturizes your skin, and you won't ever have to worry about some of the downsides to epilating ever again.
#4. Keep your hair as short as possible between epilating sessions
A quality epilator is going to do a fantastic job at removing hair without any a headache or hassle as long as the hair is kept relatively short, and the shorter that you keep your hair, the less pain, you are going to feel. A quick tug is going to remove hair much faster and without a lot of pain compared to having to pull out a hair that is considerably longer, especially if you have to go over the area twice – or even three times – to fully remove the hair itself.
Invest in a quality epilator as well so that you don't have to worry about going back over areas. Those that have a pivoting head can maneuver around small areas and delicate areas without causing any pain, and while they are slightly more expensive, they are going to help you speed up the process and avoid a lot of discomforts.
#5. Keep your skin taught
Finally, you need to make sure that you are doing your level best to keep your skin as taut as you can so that you don't have to worry about hair getting pulled but not getting pulled out of the skin itself.
It's going to take a little bit of practice to get a routine down where you can keep your skin taught while running the epilator over the impacted area and not have it loosen up, but you'll get things down pat in no time at all with just a little bit of effort.
---
Epilator for pubic hair – FAQ
If you're interested in buying an epilator which allows you to remove hair right from the comfort and privacy of your own home, you'll find this practical buying guide useful. We're going to answer some of the most frequently-asked questions about epilators. Once you've read the answers, you'll be armed with the knowledge that you may use to find the perfect epilator make and model. These designs pull hair out by the roots, and they are compact electric devices.
Without further ado, let's answer the most common questions about how to use these designs and which types of epilators are out there.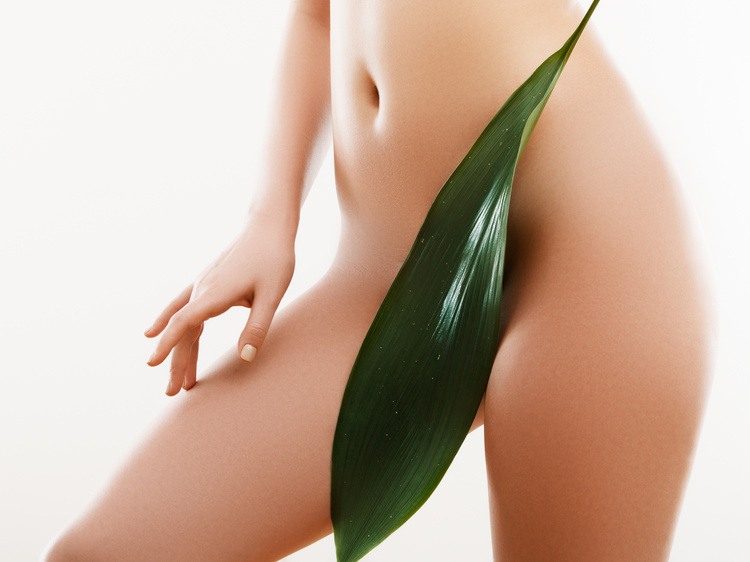 How Are Epilators Used?
Epilators are electric, so they get switched on and then passed over areas of the body where hair removal is wanted. Some people use them on their upper lips, while others use them on their underarms or arms and legs.
Most epilators work with tweezer discs which pull up a variety of hairs and then pull them out by their roots. Since they do get rid of hair from the roots, they tend to promote long-lasting smoothness. Some people use them to touch up after waxing or shaving. Others use them to do all hair removal and to avoid waxing and/or shaving.
These designs may be cordless or have cords, or feature both options. Some work in the bath and shower, as well as working when they are dry. Others are not designed to get wet.
When using an epilator, you may need to make a few passes over an area that you want to remove hair. As well, you may anticipate a little discomfort. While modern epilators are designed to minimize discomfort, most people do feel the hair being pulled out. They accept the pain because they know that getting rid of hair by its roots is the secret of staying hair-free longer.
Should I Buy a Wet or Dry Model?
This is a personal choice. However, it's certainly convenient to use an epilator in the bath or shower, and a lot of people find that they experience less discomfort when they utilize their epilators in the tub or shower. The warm water seems to soothe and prepare the skin and make the whole process more pleasant.
While some people prefer to use epilators in dry conditions, the wet/dry models are the most versatile, so we think you should consider buying one. Itis good to have choices, and a wet/dry model will offer a lot of options.
Which Attachments Are Essential?
Most epilators come with a variety of accessories. For example, a style with a cord will come with a detachable cable, while a cordless style will have a charger or come with batteries. Sometimes, people have to buy the batteries on their own. These devices also typically come with 'tips" which are attachments for specific parts of the body. For example, there might be a tip for the face and another for the bikini area and so on. Sometimes, the shaver head itself is the attachment.
Also, some styles will come with cleaning tools, and it's also common to receive a carrying case with this type of device. Just because a style doesn't have a lot of attachments doesn't mean that it's a bad buy. Every device is different, and some work very well without tips and so on. It's more important to consider product reviews and things like that. However, if you want specialized care for certain parts of the body, you may benefit from choosing designs which do have tips or other types of attachments for these areas of the body.
Attachments and accessories will vary from model to model. Some epilators come with more extra stuff than others.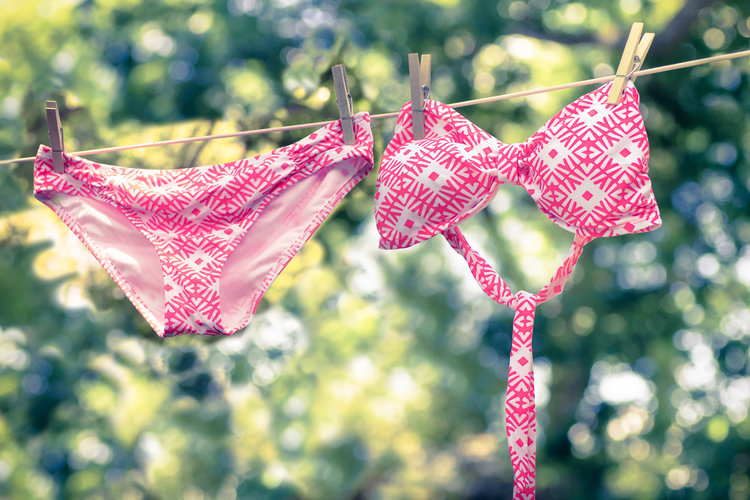 Which Body Parts are Safe for an Epilator?
So many body parts are safe for these types of hair removal devices. Most epilators will allow users to safely remove hair from beard areas, bikini areas, faces, upper lips, arms, eyebrows, legs and underarms. Certain types of epilators may be best for delicate areas, while others will be more all-purpose. Be sure to read product descriptions to find something which is just right for you. As well, make sure that a device will handle thicker hair if that's what you want to remove. Some units come with two speeds, one of which is for fine hair and the other of which is for coarse hair.
Will An Epilator Trigger Breakouts?
A high-quality epilator shouldn't cause unsightly bumps or pimples. However, we recommend reading the Owner's Manual which comes with your epilator before using it. Sometimes, people suffer from skin irritation because they aren't using their devices correctly. Also, read customers reviews. If a particular model does tend to cause breakouts or rashes, someone has probably complained about it online.
Customer reviews provide so much insight, and you should have no trouble finding a model which doesn't trigger skin problems. There are lots of epilators that don't. The makers of these devices know that the people who buy their devices do not want skin problems…they want their skin to look better. So, they take care to create designs which are not irritating.
Do Epilators Cause Ingrown Hairs?
It's possible that an epilator which isn't of superb quality will cause ingrown hairs. However, a lot of the best designs feature unique systems which lift up short and fine hairs and get rid of them, before they can turn into ingrown hairs. If you're worried about ingrown hairs, look for an epilator which is designed to inhibit their formation. You shouldn't have any trouble finding this kind of model!
Do Epilators Miss Some Hairs?
You may need to do a few passes to remove all hair from a particular body part. Most people do a few to several passes, and this helps to eliminate all hair, rather than just some of it! Naturally, the most highly-rated styles are the best choices for thorough hair removal. They offer powerful motors, the most efficient blades and tweezer discs and so on. They also lift up short and fine hair, so that they don't get missed.
Again, choosing a superb epilator will make it so much easier to remove hair in the fastest and most efficient manner.
What Are Epilator Long-term Effects?
Generally, the long term effects of using epilators are good. In other words, the more regularly you use them over the long run, the better, as your hair regrowth is bound to be finer and less noticeable. This is why most people commit to using epilators on a regular and scheduled basis. Even if they shave and/or wax, they like to follow-up by getting rid of regrowth with their epilators.
You won't need to shave or wax when you use an epilator. However, some people use them for touch-ups, and this is perfectly safe and beneficial over the long term. Others use them alone, instead of waxing or shaving. In either case, there are no adverse long-term effects associated with using these devices as directed, for as long as is desired.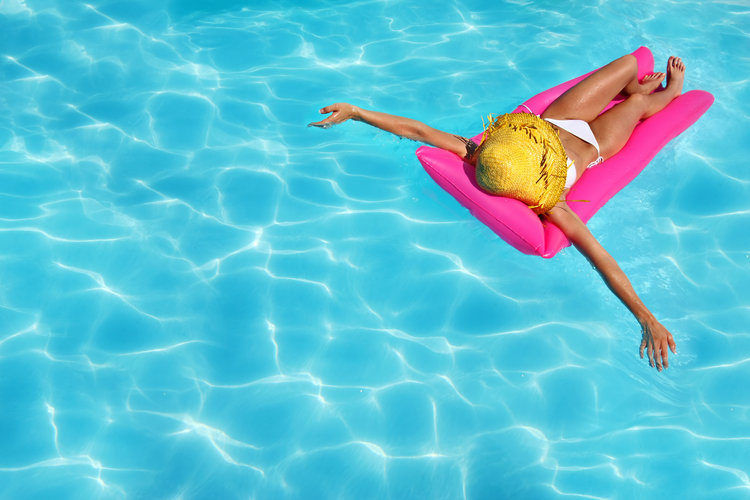 What Are Epilator Side Effects?
Most people experience some discomfort while they are using these devices. Hair is being pulled out by the roots, and this is rarely a pain-free experience. Some people minimize the pain by using epilators in the bath or shower. To do this, you'll need to buy a model which is safe to use wet.
Models vary regarding how much discomfort they trigger. Also, everyone has a different pain threshold. Some people are more sensitive than others. In general, the discomfort is more than manageable, and the makers of these devices do all that they can to create epilators which minimize or eliminate pain.
Occasionally, someone will misuse an epilator and end up with bumps or reddish patches. People have had bad experiences which may be linked with pressing too hard with the devices or things like that. Reading the instructions before you use an epilator for the first time will be smart.
Be sure that you know how to use it before trying it out for the first time. If the instructions aren't clear enough, look for video tutorials. You should be able to find YouTube videos of men and women trying out these devices. They may be very informative.
How Long Do Results Last?
High-quality epilators tend to give results which last for four weeks. Some designs may offer results which are a bit less long-lasting. Reading product descriptions and customer reviews should give you a deeper understanding of how long results from particular models will last.
Conclusion
Now that we've discussed some factual answers to the most common questions about how to use an epilator, why not shop for the perfect model today? You'll find that unique styles which earn accolades are out there. Some are made for women, while others are for men or are unisex. Some styles have cords, and others don't, and some feature cordless and corded performance, to provide more options.
Epilators are available at every price point. What's important is to select a model with a robust and positive reputation. Customer reviews will lead you towards the styles which deliver.
Amazon and the Amazon logo are trademarks of Amazon.com, Inc, or its affiliates.
Best Epilator for Pubic Hair
Braun SE7681

Braun Silk-épil 3

Panasonic ES-ED90-P

Emjoi Epi Slim

Emjoi Soft Caress
Summary
Looking for an epilator that will work on your private parts but wont make you scream in pain! Check our guide for choosing the best epilators for your bikini area in 2017