As an Amazon Associate we earn from qualifying purchases.
Many, many people spend considerable amounts of time wanting and working towards long, lush eyelashes. What if there was an easy, simple, natural way to achieve this? Wouldn't you want to find it and start your journey to your dream lashes?
Castor oil is the answer. Natural and well-known for its laxative properties, castor oil has been found to be an amazing eyelash supplement. Correctly used, it promotes thick, lush growth and strong lashes. With natural benefits and simple ingredients, it holds much potential.
Here are some common questions about choosing the best castor oil for eyelash growth, how to apply it, the side effects, possible drawbacks and more, all with simple answers to meet your pressing questions.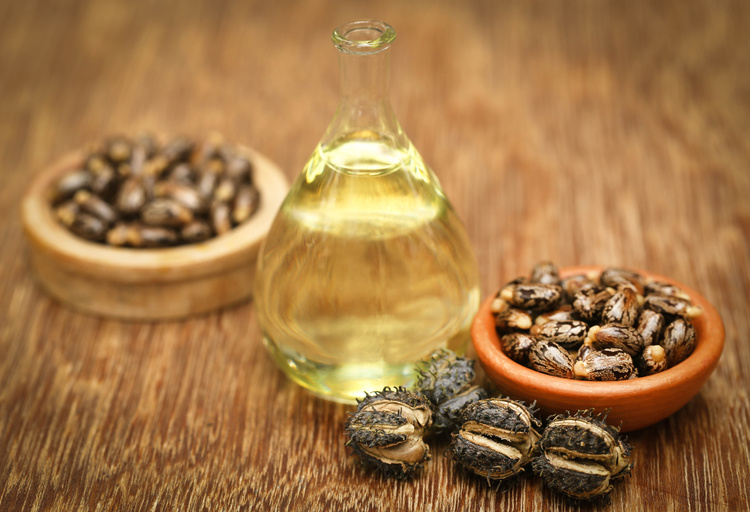 How to Apply Castor Oil?
If the application process is too hard, time-consuming or tricky, it is far more likely that you would like to stop at the beginning. Castor oil use is none of the above.
First, clean your face, as usual, making sure to remove all eye and general cosmetics. Them, simply dip a clean mascara applicator in preferably cold-pressed or cold processed castor oil.
After tapping off the excess, apply oil to your lashes as you would mascara, making sure all your lashes have been coated.
Remove any extra oil with a Q-Tip or sponge makeup applicator. Some people recommend using Q-Tips exclusively for sanitary reasons.
Make sure that any excess oils removed before applying your makeup the next day, as the oil can make even the most tenacious eye product slip!
For these reasons, I recommended using castor oil at night for maximum benefits.
And as with any supplement, it is best to apply it to your lashes every night. This can be a little time-consuming. However, judging by the rave reviews that almost everyone gives to it, the results are well worth the amount of effort you will put into applying your castor oil!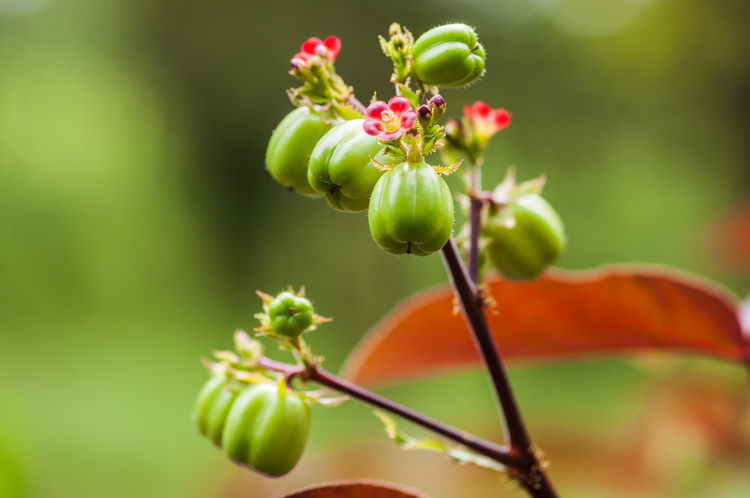 What are the Benefits Of Castor Oil For Your Eyes?
Castor oil offers many advantages beyond your eyelash growth. It is full of nutrients, proteins, and Vitamin E, all which nourish and moisturize. These benefits are particularly visible around the area of your eyes. That delicate skin needs all the love and attention that you can give it. Why not dab a little more oil on as you apply it to your lashes?
Another eye-specific benefit that castor oil provides is its anti-inflammatory properties.
Anyone who has dealt with puffy, red, or swollen eyes knows what a blessing anti-inflammatory products can be. Just a little bit rubbed into the area around your eyes can do wonders.
Is Castor Oil for Eyelashes Safe?
As with any beauty or skin product, no matter how well tested or how little-known it can be, some people always might have a reaction to it. The same holds true for castor oil.
The most important fact to keep in mind is to avoid getting the oil in your eyes. This will be an irritant, potentially causing redness, general irritation, and pain.
It is also a wise idea to keep castor oil away from children and pets, due to its strong laxative properties. Though the taste can be enough to frighten most of them away from the stuff, there's always the possibility of a mess!
However, castor oil is perfectly safe for your eyelashes, skin, and hair. When a few, simple precautions are taken, all will be well.
Before and After with Castor Oil
How Does Castor Oil Work to encourage growth?
The answer is much in the same way that vitamins help growth, that is, by providing essential nutrients to the body.
The natural proteins, antibacterial properties, and minerals all supplement and promote healthy, lush eyelashes. When massaged into your lash line, the oil goes right to the source of the lashes, providing a powerhouse of nutrients.
The same holds true for other beauty uses. Veering a little bit from the topic, castor oil does wonders as a cosmetic remover, promotes healthy hair growth, and is an amazing moisturizer.
And all these benefits come in the same bottle as your natural lash growth treatment!
Are there any side effects?
Apart from the excellent and eye-catching benefits, there are some other not-as-nice effects. Some people do not like the smell and the oily feeling that comes with all oils or oil-based products. If you have a serious problem with these sensations, castor oil may not be the right choice for you.
There is also the concern of an allergic reaction. As with any natural substance, some people will be allergic to it. The best way to test this is to conduct a simple patch test before applying it to your lashes.
This way, any reaction can take place in a controlled part of your body before you start using it around your eyes and face.
In the end, as has been said before, castor oil is just like any other beauty or supplemental product. Use it with caution and within the recommended amounts for optimal results all around, both from a safety and beauty perspective.
Final Thoughts
Like all natural supplements, castor oil is not for everyone. However, like many supplements, it offers many benefits in a natural, simple form. You don't have to worry about a long ingredients list, an extreme price point, or availability.
You don't have to perform an intensive set of tasks in order to reap castor oil's benefits. And you don't have to worry about artificial or synthetic substances making their way into your body.
With all the natural, healthy and simple benefits found in castor oil, what is to prevent you from giving it a try?
After all, it's a small investment that promises large returns. It is at least worth a serious consideration of the benefits and drawbacks.
Perhaps castor oil is just right for your needs and you!
Amazon and the Amazon logo are trademarks of Amazon.com, Inc, or its affiliates.