As an Amazon Associate we earn from qualifying purchases.
Makeup can give us extra confidence or be our own display of self-expression, so it's no wonder why we always want it perfect and long lasting. Whether you're an expert or novice within the makeup community, you'll most likely experience the struggles that come with sweating and makeup melting.
Instead of giving up, new products and techniques that can help you achieve your long-lasting makeup goal are out there and can cater to your own skin type and needs.
#1. Before Makeup Application
While the products we use during makeup application are key, our routines beforehand are just as important, if not more essential when achieving makeup that lasts all day long.
Exfoliate and Moisturize
Having a clean, smooth canvas for your makeup is vital when it comes to long lasting makeup. Exfoliating your face once or twice a week is more than enough to rid of those dead skin cells and allow new, fresh cells to breathe.
While exfoliating can benefit any skin type, those with dry, peeling skin can find comfort with regular facial exfoliation; makeup will apply smoother, as well as stay put on your face for a longer amount of time. Using a gentle scrub every now and then can do the trick, so never feel the need to go in roughly and overdo it.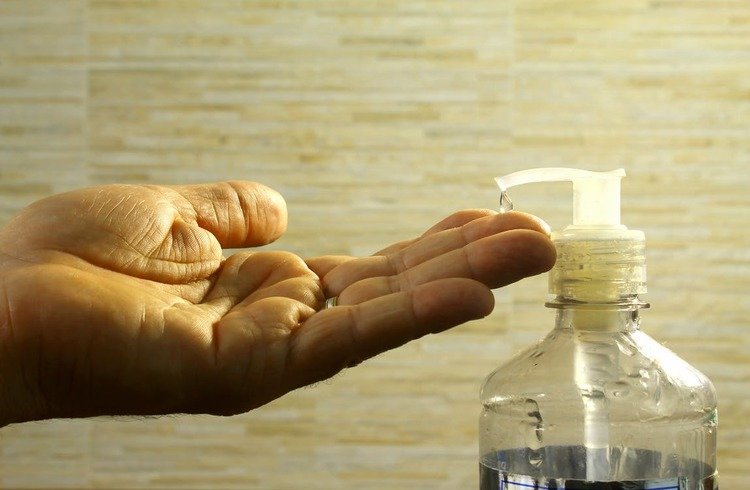 Likewise, moisturizing the skin can prevent flakes and peeling, as well as any makeup clinging to certain dry patches during the day. Even those of us with the driest skin need to remember that moisturizing too much can do our skin harm in the long run.
Over-moisturizing can prevent our makeup from staying put throughout the day, as it may slip and slide with an overly lubed-up canvas. Just a pea size amount of your favorite moisturizer will allow your makeup to sit comfortably on the skin and last for hours. Try going with an oil-free option, as more adding more oil to your face can just increase the amount of makeup melting.
Prime the Skin and Eyes
Primer is not always a necessary step regarding makeup application in general, but it is important when it comes to long-lasting looks. Primers for the skin and eyes allow makeup to adhere better to your face, reducing shadow fall out, foundation settling into lines, and more common makeup mishaps.
Using a primer as the base to your makeup can leave those long lasting results, allowing you to feel comfortable and confident all day long. There are primers that are oil-free, extra moisturizing, and even color correcting, so finding your perfect primer match can be easier than you'd think!
#2. Your Skin
Once you've achieved a smoother, cleaner canvas, applying your makeup properly and with the right products comes next when achieving that long-lasting look.
Lightweight Foundation
Foundation can be a tricky matter, but when it comes to long-lasting makeup, a lightweight, liquid formula is the route to go. When wearing foundation throughout the day, heavy formulas, such as cream or gel, can cake up on the skin, so going with a light liquid can lead to longer lasting results.
Staying within the oil-free category, a lot of liquid foundations are well-known for preventing the clogging of pores and making the face shiny; choosing one of these less greasy options may help your makeup last even longer.
Set with Powder
A key step towards longer lasting makeup is the use of powder. Setting your foundation with a loose finishing powder can allow the skin to appear smooth and flawless, as well as prevent any creasing and settling into fine lines. The blurring effect that many finishing powders provide only adds to the long-lasting benefits you can achieve with this vital step. Although powder is important when setting your foundation, applying too much can lead to a cakey face. Less is usually more when it comes to long-lasting makeup, so don't go overboard with the powder.
A good note to remember when applying setting powder is to use a dabbing method. As Step to Health states, "you shouldn't exactly sweep the powder on your face when applying it, as this will remove the cosmetics products that you've already put on."
Finishing powders can come in many skin-tone shades, as well as translucent. A colorless powder can, not only set your makeup but can keep your face looking and feeling put together and less heavy on the skin. Long-lasting makeup means lightweight application, so these colorless powders can really do the trick.
Setting Spray
Whether your skin is dry or oily, finding the right setting spray to apply after to the skin after makeup application is key. While maintaining your skin's comfort, setting sprays lock in your makeup and help it last without bunching up or separating on the face. Many sprays are specifically designed to last throughout the most brutal summer sweats and makeup melting, so investing in one that fits your personal needs can lead to those long-lasting results you're looking for.
#3. Your Eyes and Brows
The area around your eyes is one that is extremely sensitive, so applying makeup lightly is important when wanting longer lasting makeup. Some of us struggle with makeup that irritates our eyes, so finding the right products and using the right amount of makeup can make a major difference throughout the day.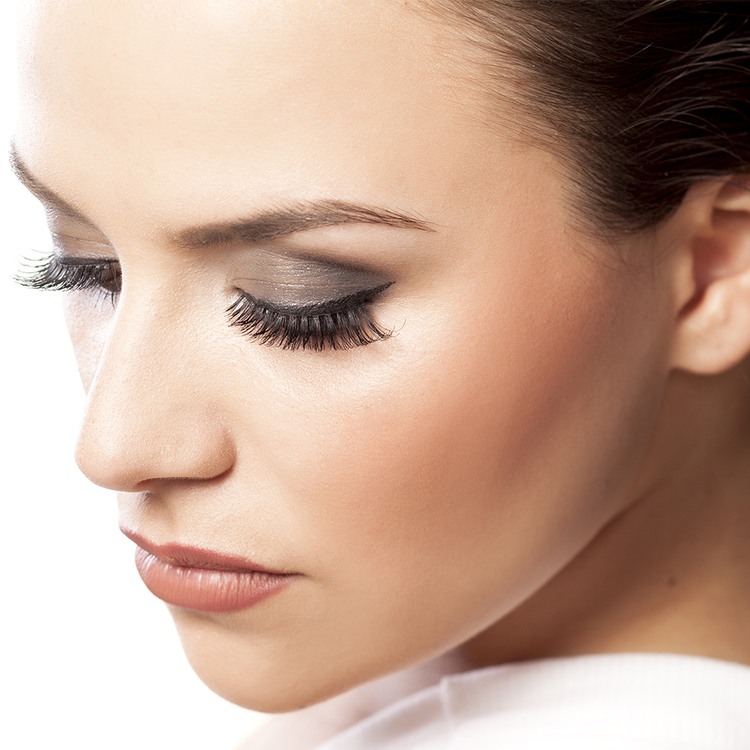 Avoid the Lower Lid
For those of us with oily skin, it's hard to prevent makeup from melting throughout the day. Some of us find that sweating and oil impacts the area surrounding our eyes, which can lead to liners and shadows leaking down and settling into creases. Because the lower eyelid is so sensitive and prone to creasing, avoiding the area all together can help aid in your quest towards long-lasting makeup.
Wearing a liner and shadow on the top lid can be more than enough to complete a look, so risking that raccoon eye may not be so worth it in the long run.
Mascara
While waterproof mascara sounds like the simplest way to prevent any makeup from melting, some find it irritating and uncomfortable to wear throughout the day. Instead, an easier option is available, as just a quick trick can allow your mascara to stick to your lashes.
Right after mascara application, waterproof or not, gently wipe the underside of your lashes with your finger. This will rid any excess product that is prone to melt throughout the day, and your mascara will do its job at keeping your lashes long, curled, and full of volume.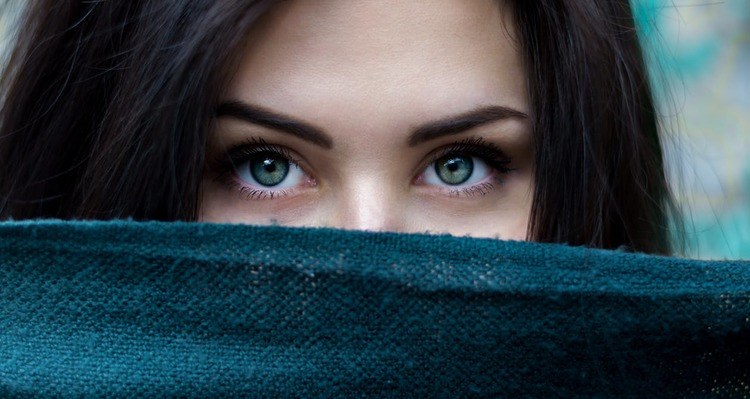 Keeping a Natural Brow
Less or more when it comes to brow products, so no matter the type of formula you prefer, don't overdo it. There are many formula options available out there, but sticking to a long-lasting pencil for your brows can keep them looking and feeling clean and natural all day long. Pomades, liquids, and gels are more prone to melting, which is why the eyebrow pencil has become such a staple product for so many out there.
As The Huffington Post states, "using feathery strokes with a brow pencil a shade lighter than your natural brow (or hair) color" will lead to a more natural look that can stay long lasting. (link)
#4. Your Lips
For those of us with dry lips, long-lasting makeup may seem impossible. The truth is, there are steps you can take to prevent flaking and dryness, as well as keep your lip products lasting throughout the day.
Moisturize
Just like your skin, your lips need to be fully moisturized before applying any makeup. It's vital to use a balm or natural jelly beforehand, letting it sit and settle into the lips for a good fifteen minutes before makeup application. Once your lips are smooth, hydrated, and flake free, you can move on to the next steps.
Going with a colorless balm or jelly is important, especially for those with the driest of lips. The coloring additives in certain products can immediately irritate the lips even before makeup application, so try choosing a more natural option.
Lip Liner
Whether you want to rock a lipstick or stain throughout the day, having a colored base that will allow further products to really adhere to your lips can lead to longer lasting makeup. Spreading a lip liner lightly over your lips can be left alone or added to other products, but having that color base can truly last all day. Pencil products are known for their long-lasting powers, so try applying a nude or neutral lip liner before packing on any other lip products.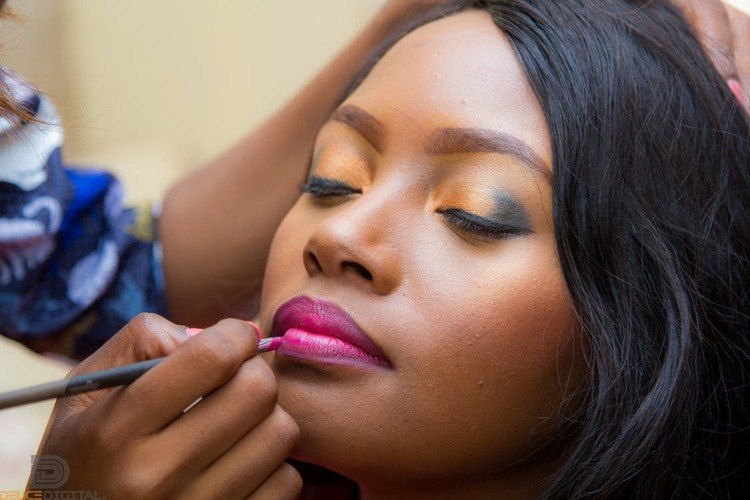 Gloss
Lip glosses are sometimes iffy within the makeup community, as many find the sticky, thick consistency to be uncomfortable throughout the day. The fact is, that thickness and stick within the formula allows a superglue-like adherence to your lips, whether you're wearing a gloss on its own or with more products underneath. There are so many glossy formulas out there, and some are more comfortable and lightweight than others; don't be nervous to try wearing gloss throughout the day, and see the wonders that this long-lasting formula can bring!
We all desire flawless makeup that can last throughout the day, but when we apply too much or use the wrong products, we're bound to feel uncomfortable and look like we are melting. Taking the steps towards longer lasting makeup can make a huge difference to your skin. Don't be afraid to try some of these methods and types of products; it may help your makeup last longer throughout the day.
Amazon and the Amazon logo are trademarks of Amazon.com, Inc, or its affiliates.